Terms & Conditions
By accessing, viewing, advertising on, or contacting any of the advertisers or using the services of this website known as escortsandmore.com.au you acknowledge and agree to the following terms and conditions.
That you are 18 years of age or older and/or of legal age in your jurisdiction to acquire or view or advertise or participate in adult material in the community in which you live and in the city, state and country where you reside or access the products and services of escortsandmore.com.
That the services you access, the information you view and the products you order are not in any way unlawful in your state, province, country, municipality, or other jurisdiction.
That by entering the website you consent to view sexually explicit material here-in and the technologies associated in such material, for your personal use only and not to be used for reproduction purposes of any kind, and that you are responsible for any consequences in relation to any, and/or all infringements of same.
That, by any form of violations of the above agreement take upon the services, you are aware of violating the laws that you are responsible to.
That you agree not to distribute information you receive from this website to those who would be violating the law by accessing such material in their jurisdiction.
As an advertiser you warrant that all the information that you have supplied and entered to the advertising areas and profiles with-in this website are true and correct and represent the honest reflection of your services and/or products and that all photographs are a true likeness and indication of the advertiser and/or services.
Both the visitor and the advertiser both warrant to indemnify and keep indemnified escortsandmore.com.au, it's owners, it's staff, and any other person/s, agent/s or entities from all and any litigation or legal action of any kind arising from any loss or damage arising from the conducting of business between the advertiser and the visitor/client/customer of the advertiser and all dealings are between the advertiser and their client/customer and escortsandmore.com.au acts only as a medium and agency for advertising for accepting and posting of advertisements and does not act in any way as an agent of the advertiser and takes no responsibility what-so-ever for the conduct of the advertiser and/or the client/customer of the advertiser.
By entering and/or participating in this website either as a visitor or an advertiser, you agree to all the terms and conditions here-in, now and in the future.
WELCOME.
PLEASE RETURN TO HOME.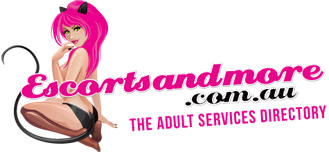 If you are not using escortsandmore.com.au you are not receiving the best service, selection, price or quality.